Enjoy your present and don't think about tomorrow. Isn't this we have been hearing until now? While quoting such a philosophical worldview, we often ignore the fact that our future will soon be a reality.
Your present is the foundation for your future. Whatever choices, actions and preferences you make today, are going to create a dent in your tomorrow. Hence, choose wisely and tread carefully. Tweak your lifestyle, manage your actions and set your priorities straight so that you don't have the face the consequences. If you are overweight today and don't do anything about it, chances are you going to upgrade yourself soon to the 'obese' category. More than anything, it is going to have a major impact on your health.   If your health takes a hit, your happiness will plummet as well!
Be it today or tomorrow, money matters. If the money is tight today, the situation isn't going to improve anytime soon on its own. You need to ensure that your money is growing with time and is ready to shield you and your family in an unforeseen event.  Invest your money in different assets such as real estate, insurance policies and retirement plans so that money shouldn't be a concern when there is no other source of income.
A passive approach to happiness today and forever won't work. Staying happy and feeling blessed is a choice and one needs to work towards it constantly. You need to be street-smart, intellectual and a social-bird for holistic well-being. So, even if it means going to a wedding after a hectic workday, so be it! Humans are called a social animal, for a reason!
https://giphy.com/gifs/trip-7nfKlszdOXvpe
Do you want to get married? Would you have kids? Would you stay with your parents or move out? There are hundreds of questions that relate to your future and your answers to them could decide your happiness quotient for the years to come. Getting married and having kids add to the responsibility and expenses.  Moving to another city for a job implies another set of expenditure.  Wouldn't it be better to have all of this thought out and well-planned for?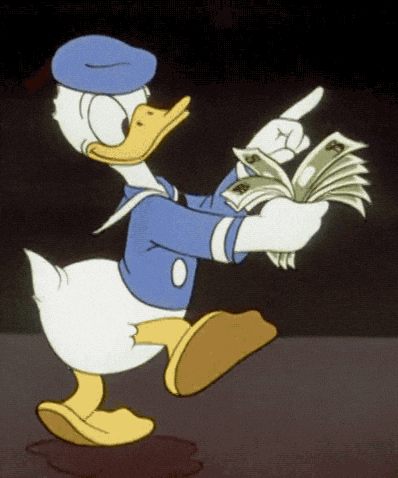 Warren Buffet's emergency fund made him what he is today! Imagine how much it would help commoners like us! Having some savings designated as emergency fund help us to combat unexpected situations where money could break or make the deal.