A Mediclaim and a Health Insurance plan are almost always mistaken to be the same thing. But the truth is that a Mediclaim policy is starkly different from a health insurance. Therefore, it is important to understand both the plans inside out so that you can get the best insurance cover for you and your family. A medical is inadequately designed to cover several health conditions and ailments that are extensively covered under the health insurance umbrella.
What is the Difference Between Mediclaim Insurance & Health Insurance
Let us look following option so that you choose what is best suited for you:
Reasonably Extensive
Health insurance policies are far more comprehensive than Mediclaims. With the help of a health insurance, you can get an extensive cover for innumerable illnesses, hospital charges, ambulance charges, compensation for the lost income, alternative treatments like homeopathy, Ayurveda and yoga, organ transplant surgery and also for treatment done at home under professional supervision. If the insured is a child, then the adult accompanying the child is also provided with an attendant allowance. Other benefits like free health check-up and weight loss surgeries are also covered under health insurance plans, whereas Mediclaim covers only the hospitalization charges when required. The upper cap limit for health insurance is much higher than that of a Mediclaim. Health insurance also extends benefits to senior citizens and offers preventive care treatments like medical tests or concessions in X-ray fees etc.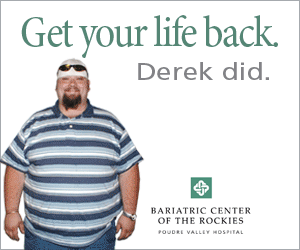 Designed for Benefit
A health insurance offers you several components from which you can benefit. In case of critical illness and accidental disability, the insured person is provided with the lump sum amount rather than just reimbursing the loss occurred. A Mediclaim only gives you the money that you pay while you are in the hospital for treatment. A family floater health insurance also provides tax benefits under section 80D of Income Tax Act. Another beneficial feature of health insurance is co-payment wherein you get the option to lower the premium amount. A Mediclaim can offer you benefits only to the extent where it can provide cashless treatment in one of the listed hospitals in the plan. But the procedure to get the sanctioned amount for treatment is quite extensive and if not done very cautiously, you fail to get the claims on time. Similarly, the reimbursement procedure also takes time, as you are required to fill in several forms and provide all relevant documents to claim the money. A health insurance is free of all these hassles. Moreover, you get a no-claim bonus every year if you do not claim any money at all.
Benefit All at Once
If you are diagnosed with a critical illness or become disabled due to an accident, you get the complete sum assured no questions asked as a benefit of health insurance. However, in Mediclaim, you get only the amount that was spent by you during the treatment. The rest of the amount is again saved for future use. Health insurance plans pay you the complete sum assured all at once. Another benefit that you can avail from a health insurance is restoration or regain of benefits. For instance, if you claim the sum insured for an illness or accidental disability and exhaust it completely, the sum insured is restored if you claim it for another illness the same year. There is also an option of Top-ups and super top-ups of the policy where you can avail a top-up of a particular sum apart from the base sum insured. So, if your treatment incurs an amount more than the sum insured, you will get back the sum insured and the rest of the payment will be made by the top-up policy taken.
Hence, when you want to opt for a health cover it is important that you first understand your own needs, your financial situation, medical history and a number of other factors.